what's happening @ owlart
It's Christmas time!!
Come visit me @jonasschloessle at the annual Christmas market in #götzis
From 29th of November- 1st of December
3rd floor.
AUCH HEUER ÖFFNET DAS SCHLÖSSLE In Götzis seine Tore zum alljährlichen Weihnachtsmarkt vom 29.12.-1.12. und auch #owlart ist diesmal mit dabei! Ich freue mich über euren Besuch im 3. Stock.
OwlArt goes VOGUE again - November 2019
The November #vogueuk is out now. Great feeling to be part of this editorial again. 
OwlArt goes VOGUE - October 2019
Received the October #vogueuk. I found it interesting that the cover was black and pink too and blends so well with my new pieces I hv done lately. I simply fall for this combination these days 💕🖤.
I do feel honored to be able to have my art advertised through this magazine 💫🤗
#julijasaler #julijasalerart #owlart
My goal was always, to paint with a purpose. With my upcoming exhibition (28th of June), I am taking this first step in a direction where I am hoping more actions will follow. I am raising funds for a very special cause, where children up to the age of five, who suffer from severe intellectual and physical developmental delay, get home nursing care and their families "the gift of time". @jackandjillcf I am hoping for a successful event and to see as many fundraisers and artlovers as possible
@houseandgardenuk you can spot my painting, which is shown on the Inspirational Interior page. This is definitely one of my dreams and goals! I want to be painting for people with cozy, colorful, modern, old, vintage, individual homes 🏡. Every home is unique and has its own style and atmosphere. My paintings come in a versatility that can be adapted to every interior. Always depending on clients wishes and needs 😉🦉.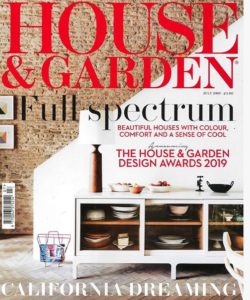 Ireland's Homes Interiors & Living Magazine
I am having the pleasure to be published @ihilmagazine which is Ireland's largest selling monthly interior magazine ✨👌. The May issue is out now, go and grab yours 😉. I so much love the magazine as the style is absolutely fab and very inspiring too!